Vacation on the Erlenhof
Overnight stay
Holidays at the Erlenhof
In 2014, the Odenwaldkreis approved the change of use in agreement with the authorities. The farm character should be preserved, as should animal husbandry.
The horse stable is located in the middle part, the goat stable in the garden at the bottom. The façade was lovingly restored to its original state. The courtyard is covered with old pavement.
Elements such as light, tranquillity and nature are present in the various overnight accommodations. Each room has its own charm and fits perfectly into the Erlenhof.
In the Erlenhof the clocks go slower!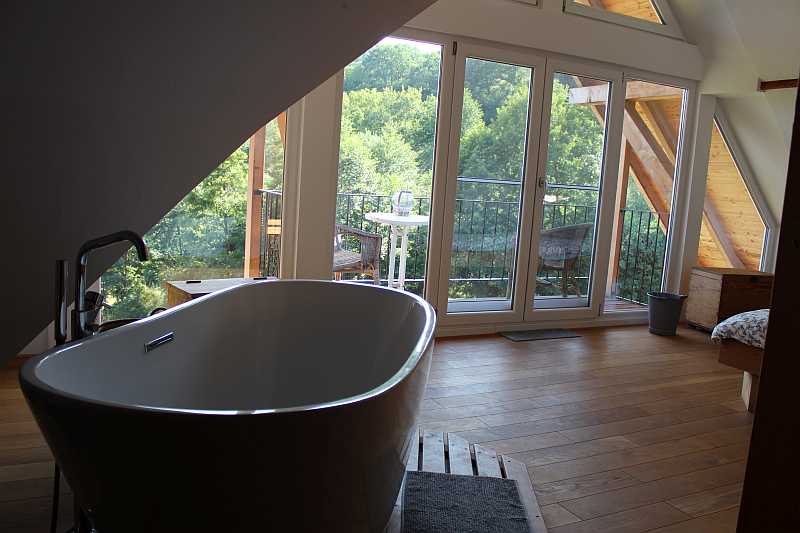 The big flat
Our large holiday apartment for familys. It is also used for generation meetings.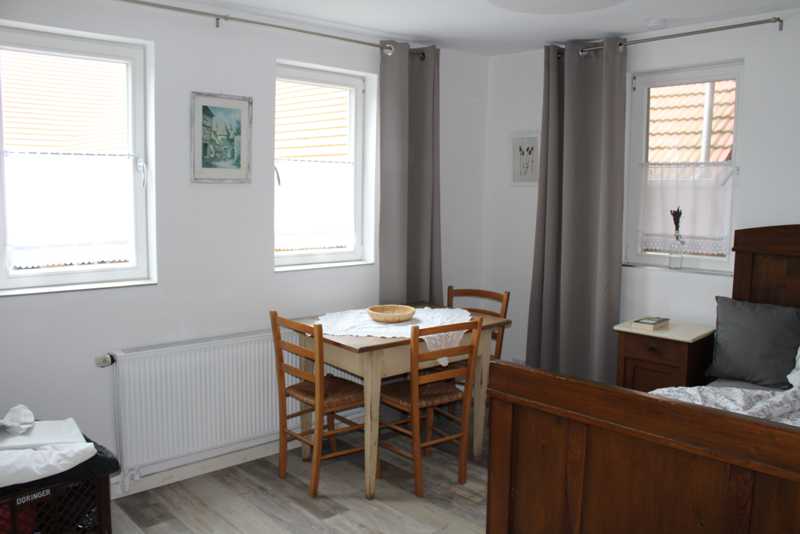 The farm house
Our rustic small farmhouse parlour is cosy and ideal for 2 persons in the old half-timbered house with view into the courtyard.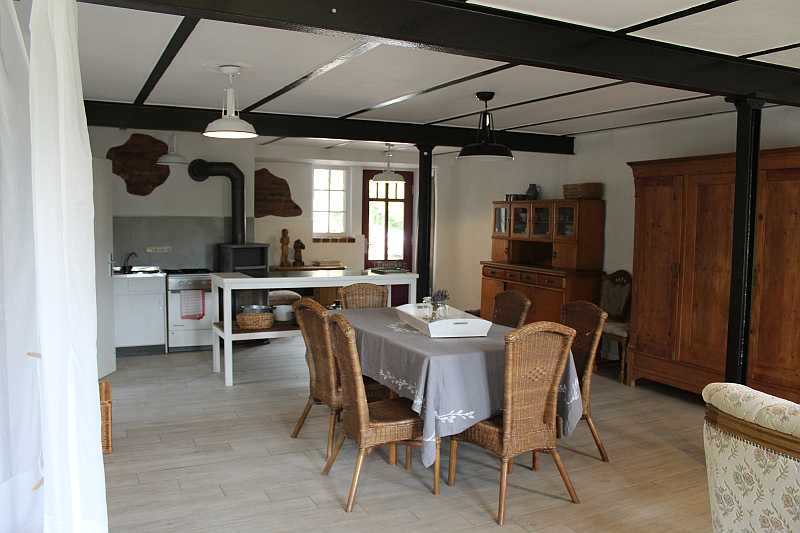 Tack room
Our little gem below the large holiday apartment, lovingly furnished, with a view of nature.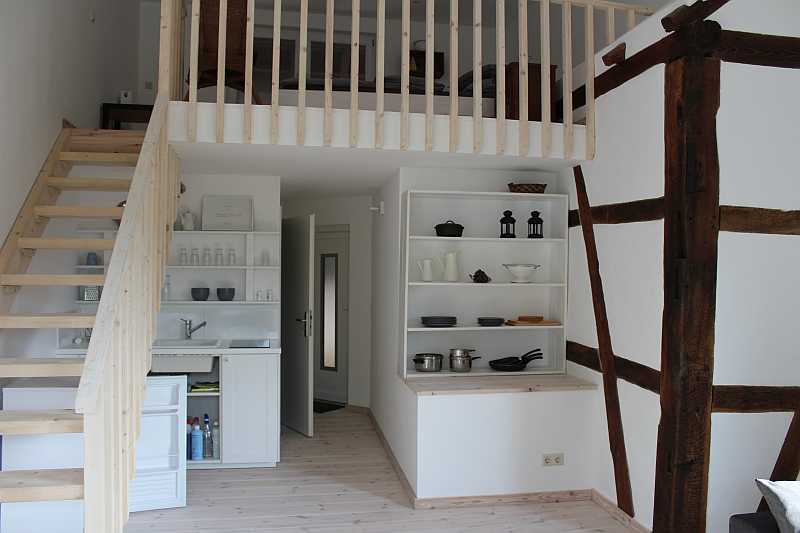 Flat I
Our holiday apartment with a view around the corner. Ready to move in for 2-4 persons.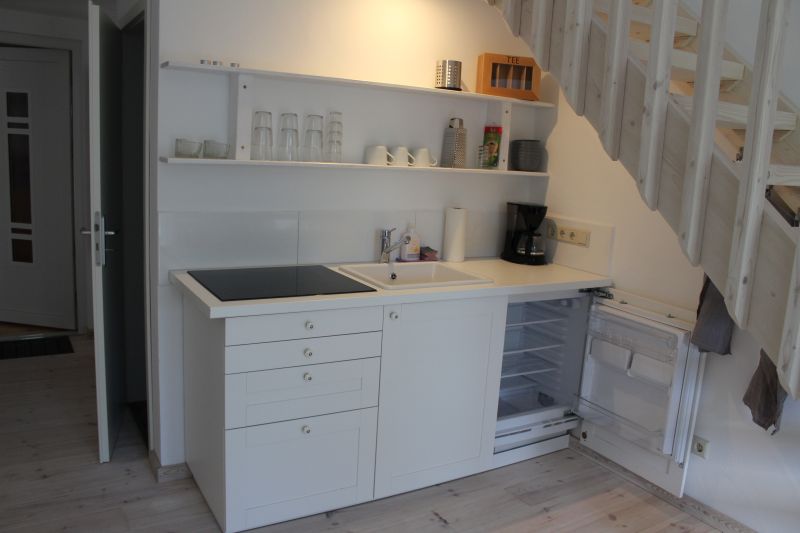 Flat II
Our smallest holiday apartment for 2-4 persons.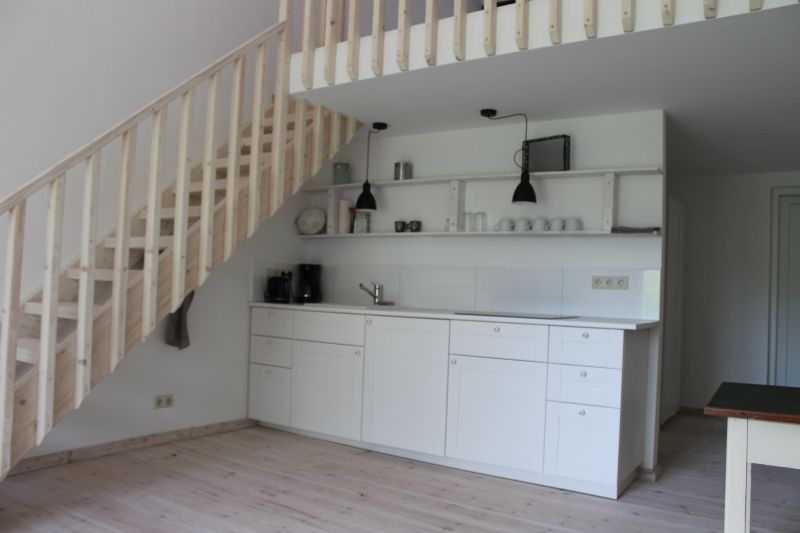 Flat III
Our largest of the apartments in the wing. Ideal for 4-6 persons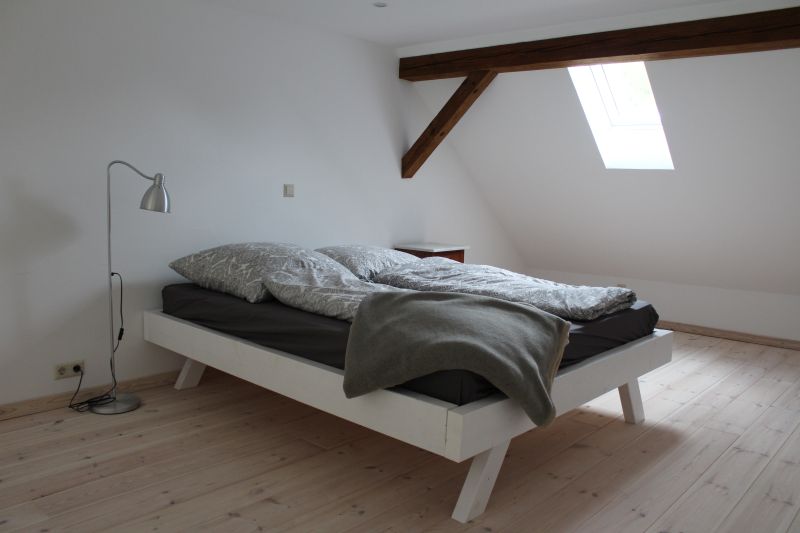 Flat IV
The newest apartment in the wing, ideal for 3-5 persons.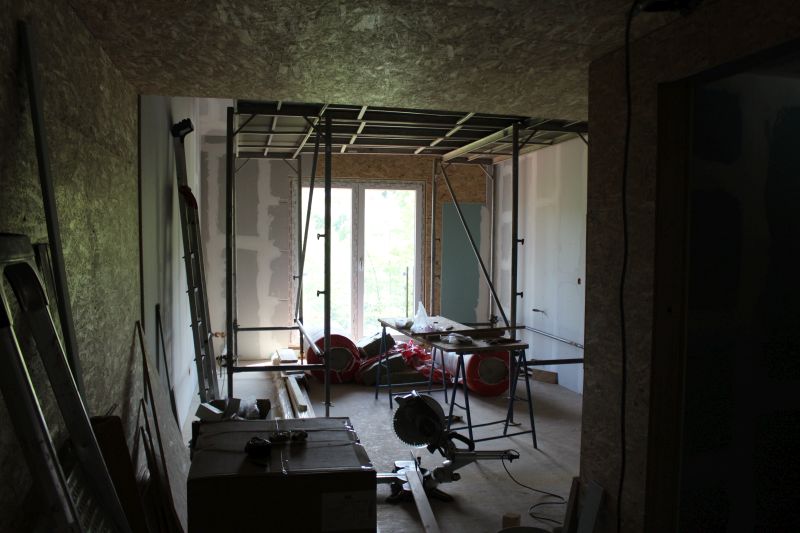 Flat V
It takes a little imagination to imagine this apartment. It will be ready for occupancy in summer 2019 and is suitable for 3-5 people.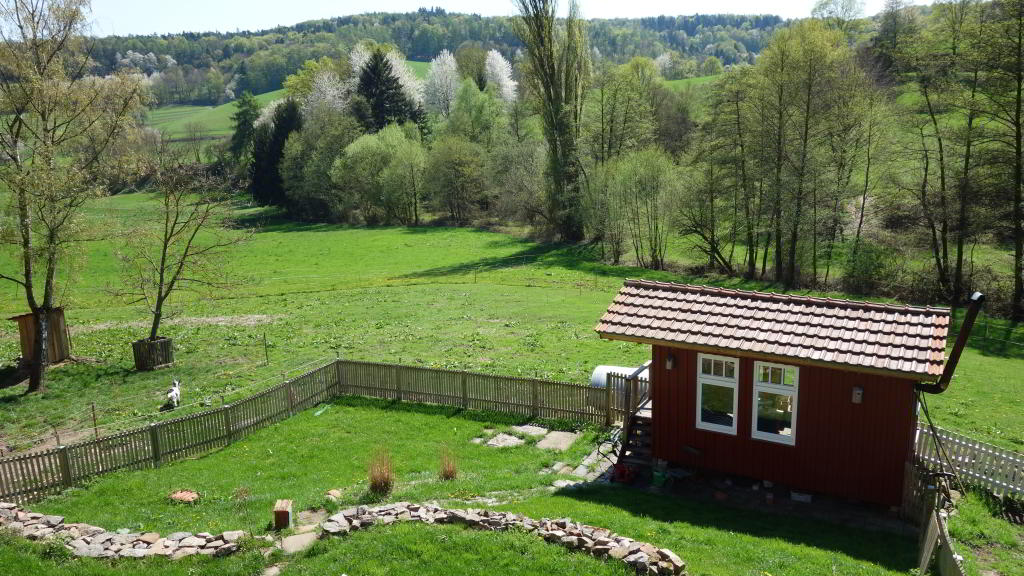 Summer in the swedish sauna
Why not spend the night in the sauna in summer? In the Erlenhof everything is possible!
You would like to tak a holiday at the Erlenhof?
Talk to us!